Welcome to the Official Site for Caroline Ognibene. You may recognize Caroline from one of her jobs for companies such as Oscar de la Renta, Party City and Saks Fifth Avenue. Here you will find all of the latest news and up to date information about this talented young actress and model. For Industry Professionals looking to learn more about Caroline, please click on her name above for an overview of information.


NEWS & UPDATES
27 Jan 2017
Oscar de la Renta
Oscar de la Renta
has been one of Caroline's favorite companies to work for over the years. She loves the outfits she gets to model, the locations she shoots at, and the friends she makes along the way. Her latest shoot for the company was a
special
one as it wasn't just modeling their kids line, but she got to work one on one with one of the adult models! It was a great shoot as the two did multiple looks together, looking like the most stylish mother and daughter pair. The images surfaced on various
Oscar de la Renta
platforms and you can now find the shots in the gallery.
Caroline had an amazing time shooting with
Kat Niko
. She was a great role model for Caroline on set, and even posted about their selfie taking on her Instagram account. The two bonded instantly. Caroline also loved getting to work in
Central Park
, such a fun space, and it was interesting seeing all the people going by looking at them and stopping to see what they were doing. Thank-you to everyone involved for another
fantastic
photoshoot!
Posted by: Lisa
25 Dec 2016
Merry Christmas!
This morning had three children up early in the Ognibene household all ready to see what Santa had brought them and wanting to open the presents under the tree. Caroline, Peter and Lizzie have all been very
excited
about the holiday and now they are happy to celebrate with their family. Caroline and her siblings would like to wish everyone celebrating today a very
Merry Christmas
, and may everyone have a wonderful holiday season. All the best in 2017, Caroline certainly cannot wait to see what the new year brings!
Posted by: Lisa
05 Nov 2016
The Children's Place
Caroline has been pretty busy recently taking over
The Children's Place
! She was seen for their
back to school
collection in stores and online, all ready with her uniform and backpack to head back to class with her friends. She was so
excited
to see the poster up at her local store in person, posing for photos with it, the staff were so happy to see her too! Once those images came down and the next campaign was released, Caroline was back online with some fun new photos. This time she could be seen rockin out with her microphone, and friend Samantha on the tambourine. The girls always love when they get to work together. This shoot brought a new
in store poster
as well, and hopefully many of you have spotter Caroline in stores the past couple of months!
Posted by: Lisa
23 Sep 2016
New York Fashion Week
The semi annual fashion event of the year in NYC was earlier this month with
New York Fashion Week
and Caroline walked the runway! There were several shows going on day and night, and she was thrilled to model the latest collection from
Aisabodo
. She was joined by several friends as they got ready backstage and when the big moment came Caroline took to the runway not nervous at all by the flashing lights, crowd of people, and having so much fun in the moment. Images from the show have been added to the gallery, video footage to the media section, and
thank-you
to everyone involved for a
fantastic
show at NYFW!
Posted by: Lisa
22 Sep 2016
Happy Birthday!
It is a special day in the Ognibene household today as there are two birthdays to celebrate! Caroline has been counting down the days, and went to bed last night looking forward to waking up and enjoying her big day.
Happy Birthday Caroline
! I hope you have a
fabulous
birthday with family, friends, there is so much fun to be had today, and being eight is going to be pretty awesome. Enjoy cake, opening presents, and all the things that make your birthday special for you,
Happy Birthday
!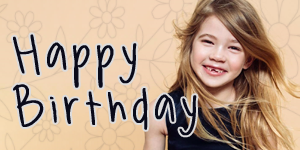 Peter is also ready for all of the excitement of the day, and looking forward to officially being an eight year old.
Happy Birthday Peter
! I hope your day is all kinds of fun with everyone who comes together to help celebrate your big day. Make sure to make a big wish when you blow out the candles on your cake, and hopefully it comes true!
Happy Birthday
!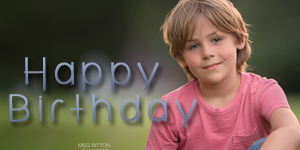 Posted by: Lisa
16 Sep 2016
BCK Magazine & Smiley Kids Photo
Earlier this year Caroline did a photoshoot with Evgenia of
Smiley Kids Photo
! Working alongside one of her
City Models
friend Sammy she shot several photos, multiple looks, and the images were featured in an issue of
Big City Kids Magazine
. The editorial entitled
"Sammy & Caroline"
features shots of the girls together as they read books, tell secrets, and of course have a whole lot of fun! The images are fabulous, you can see just how much Caroline loves when she gets to work with Sammy, and several of the shoot images can be found in the gallery.
In addition to the editorial shoot Caroline did another set of images with
Smiley Kids Photos
! Shooting outdoors Evgenia had her laying in the grass as she captured a series of photos. Caroline was having a great time playing with some flowers, doing different facial expressions, and make sure to check out the photos from this shoot as well.
Thank-you
Evgenia for such a great time, Caroline loves working with you!
Posted by: Lisa
06 Sep 2016
Hero Backpacks
By now just about everyone has had their first day back to school and some kids will be getting settled into their new classrooms with some cool backpack designs from
Hero Backpacks
! Caroline and Peter recently did a shoot for the company to promote their collection, and the images have been used on their website and social media accounts. The images have an
edgy
look to them with the patterns, clothing, as well as their hair styles, and Caroline also was having fun doing some hand stands for the camera. Make sure to view the images in the
gallery
, and Caroline and Peter hope everyone who has gone back to school had a great first day like they did!
Posted by: Lisa
<< Previous 1 2 3 4 5 6 7 8 9 10 11 Next >>